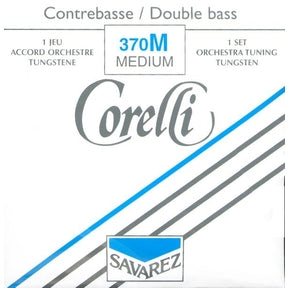 Thinner than nickel strings, tungsten strings give a great ease of playing and emiting sound, but also a slightly different feeling whith the bow.
Henceforth, they need less pressure to vibrate, while still having a powerful sound, with a great richness of tones.
This set is designed for basses from 106 cm to about 110 cm. These are also available for fractional sized basses.
***NOTE: Fractional strings are model 350 instead of 370***