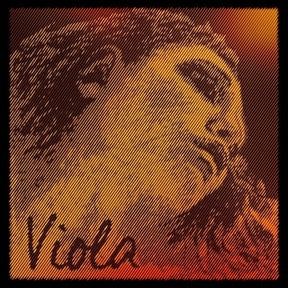 This set is an important addition to Pirastro's family of synthetic material viola strings. They feature a brilliant and golden tone, full-bodied and big sound, and instant response.

These strings are for professionals, providing an elegant, golden tone yet they can withstand a powerful bow arm without "choking" the instrument. The freedom of the sound development is astonishing. The playability was further improved and is now even a little easier than with Evah Pirazzi and Obligato.

The new innovative steel core A-string is the warmest in Pirastro's product range and blends well with all other D-, G- and C-strings, especially with Evah Pirazzi, Obligato and Passione. A great match to every set and with its warm and powerful sound the transition to the D-string is smooth and unique!