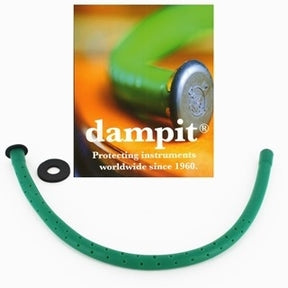 Protect your instrument from dry conditions with this easy-to-use humidifier. Simply soak in water, wring out the excess water, dry off, and insert into your instrument.
Included humidity indicator card helps monitor the humidity inside your case.
NOTE: Please select instrument before ordering.


Why use a humidifier?

The winter months bring with them colder and drier air which can be dangerous for instruments and bows. Wood absorbs and releases moisture as humidity levels change in the surrounding air. Dry air causes wood to release moisture which causes it to shrink and/or shift ever so slightly which can lead to cracks and expensive repair bills. Humidification can help reduce, or eliminate, the need for these repairs!